Design your header here as a part of your layout. You can also download header templates from the Visual Composer Hub.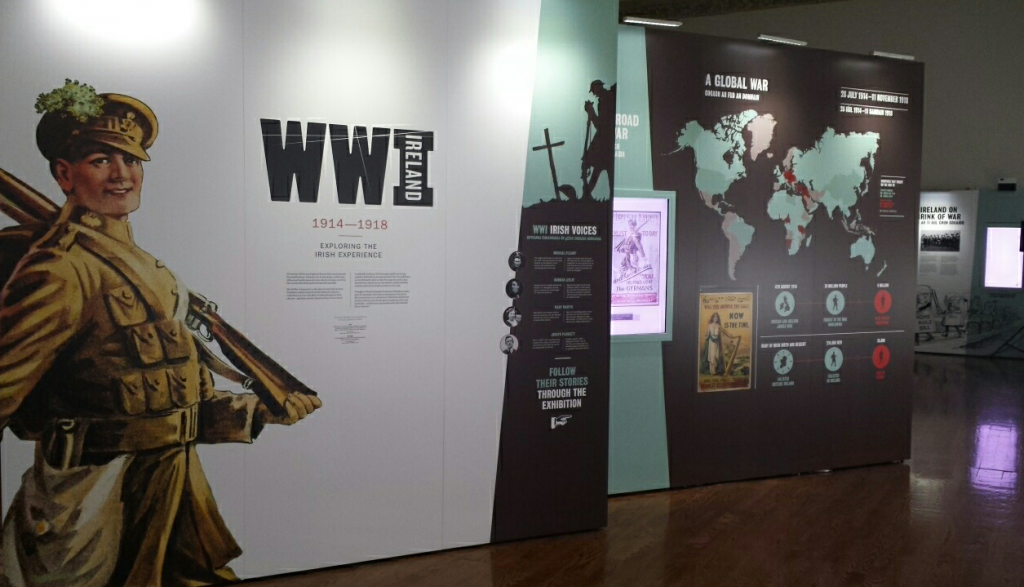 We're hard at work on a new film for the National Library's World War Ireland exhibition. The exhibition
opened last year
to great acclaim and will run until 2018. During that time updates will be added annually to reflect events that took place exactly one hundred years ago. This year's 'focus area' film covers the events of 1915, including the sinking of the Lusitania, the landings at Gallipoli and Suvla Bay and the gas attacks at Ypres. Similar to our previous AV work for
the Lockout exhibition
, Noho filmed several experts in the Library, who each explained and analysed the impact of the year's events. The film will also feature a series of stunning maps, illustrations and photographs from NLI collections, capturing the immediacy and poignancy of wartime experiences at home and at the front. With such an array of content and so many stories to cover, the main challenge is fitting everything in. The contributors were fantastic in this regard, providing concise and eloquent pieces that covered the subjects in a clear and accessible way. The result is not just informative but very moving too. When we hear about the terrible experiences of Irish soldiers at Gallipoli, or the effects of gas at Ypres, it's hard not to feel a lump in your throat. The 2015 focus area will be installed next month, and the film will be displayed both in the exhibition and online at
the World War Ireland microsite
.
Design your footer here as a part of your layout. You can also download footer templates from the Visual Composer Hub.