Design your header here as a part of your layout. You can also download header templates from the Visual Composer Hub.
It's taken us a long while to put together some thoughts on the last 6 months or so, but here is the first of a few show-and-tells of our work over the last while. The SS Nomadic –
tender to the Titanic and the last White Star Line ship in the world
– sits proudly opposite the Titanic centre in Hamilton's dock in Belfast. We were brought 'on board' (prepare for a lot of nautical wordplay!) to supply all the audio-visual and interactive content for the experience, which opened in May 2013.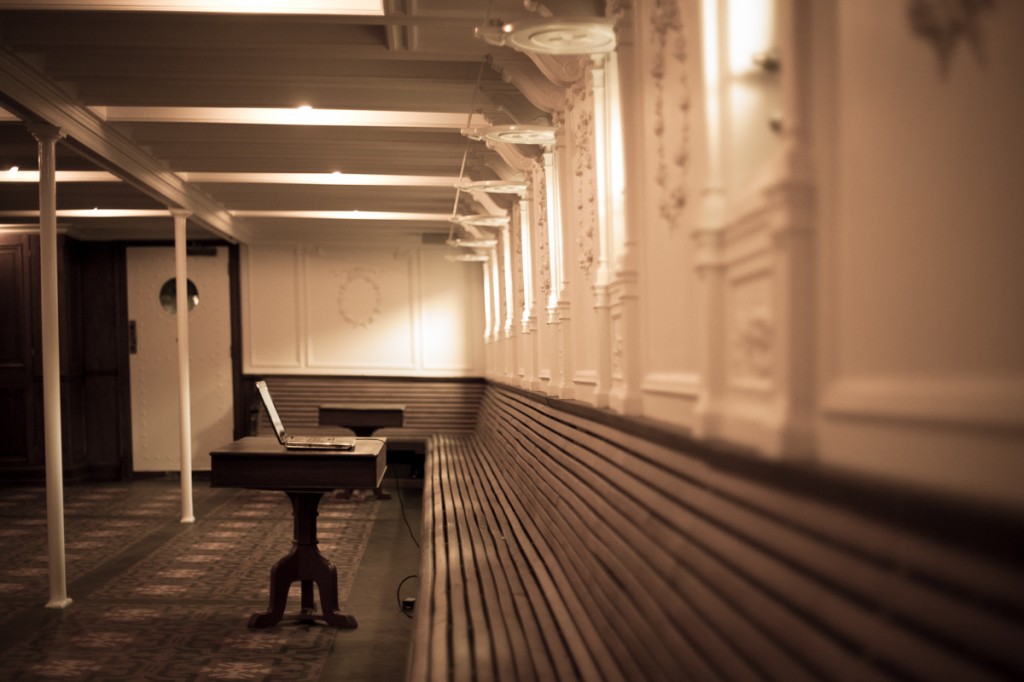 The audio-visual material covered many topics and we came up with different solutions for each topic. The story of the ship's life after World War II was told using an animation of the ship's structural and geographic changes over the period. The Nomadic moved up the Seine and was used as a nightclub and various restaurants before making her way back to Belfast. The link below gives an idea of the style of animation we used for this. This was then enhanced by an interactive timeline slider to explore the period and also a gallery of photos. The World War pieces had a different interface and feel, with a two minute film for each war coupled with a gallery of photos from the period. These films mixed archival footage with photographs from the time enhanced as 2.5D animations to tell the story. We also created some documentary films on the restoration of the ship with key interviews of the major players involved. This provided the exhibition with an impactful emotional piece to illustrate the enormous task and importance of its' restoration. Aside from documentaries, interactive touch screens, multi-screen/projection presentations and audio, we also created an old-school joystick computer game. The player has to come alongside the Titanic and manoeuvre their way through the port of Cherbourg, with three different stages. Check out the online version of it
here
.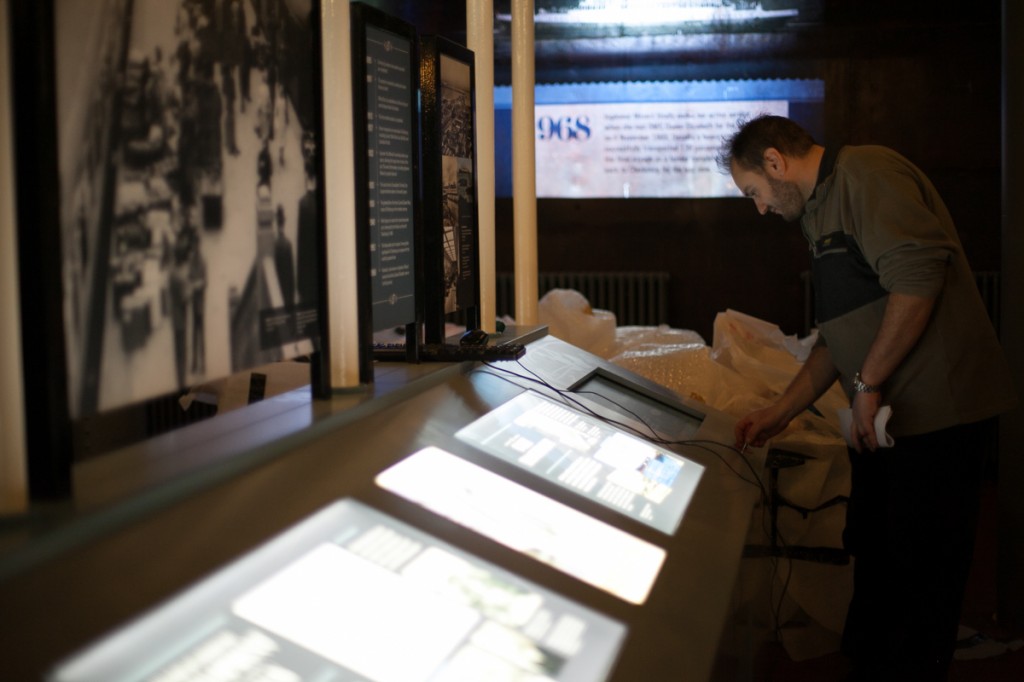 Three key character vignettes also feature in the exhibition, a barman, a captain and a stoker. Each give an entertaining and impactful account of their part of the Nomadic's story. These have proved very popular with the visitors to date. From scripting to the actual shoot, it all happened within our building on South William Street.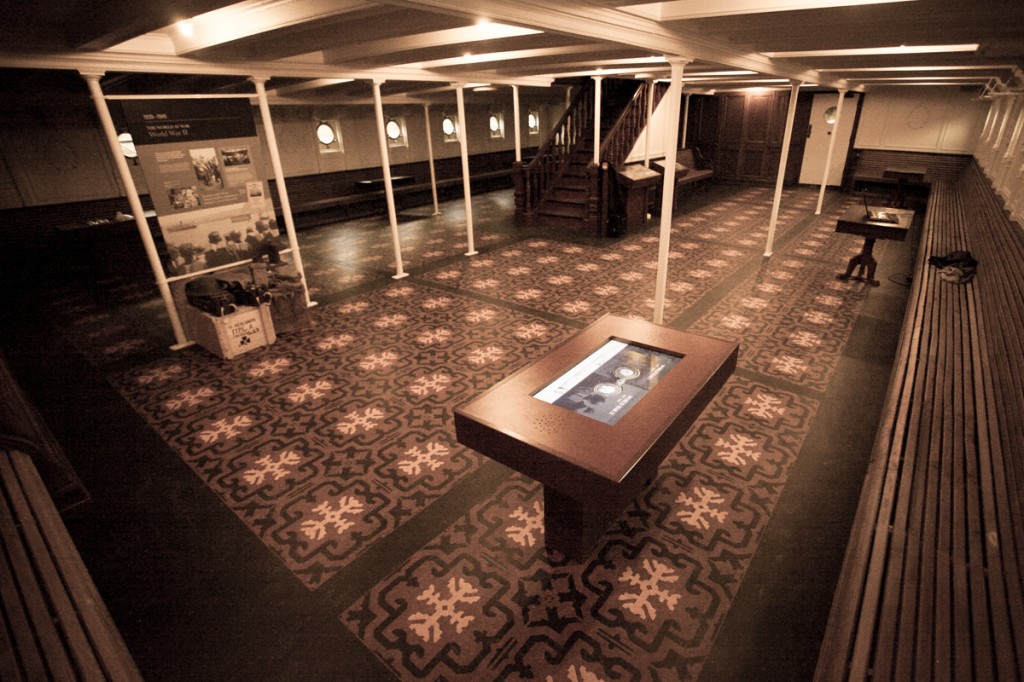 This was our first experience of working closely with
Tandem Design
and we cultivated a great working relationship with them. Overall we are delighted and proud to be part of the Nomadic experience and hope that it will be the success that it deserves.
Go see it!
Design your footer here as a part of your layout. You can also download footer templates from the Visual Composer Hub.