Design your header here as a part of your layout. You can also download header templates from the Visual Composer Hub.
We're happy to see that two of our recent cultural heritage projects have recently received some fantastic media coverage and visitor reviews. Both the
NLI Dublin Lockout
exhibition and the
Lough Gur
were exciting projects for us, and we're glad to see that the crowds have had responded in kind. Here in Dublin, the coverage has been enthusiastic both from the public figures and the casual visitor of the Lockout Exhibit.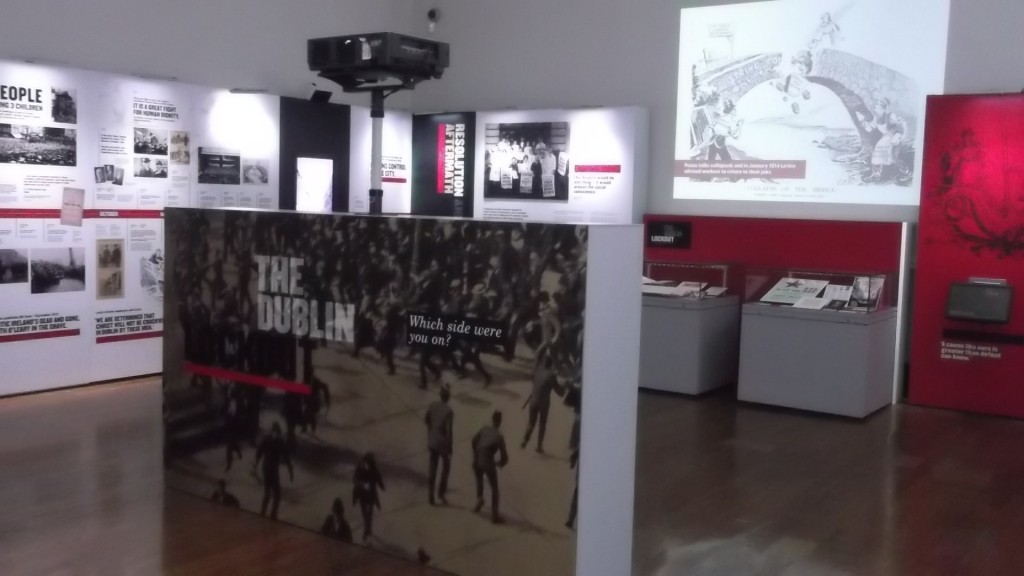 The Independent
announced the Lockout Exhibit's opening on August 21st with an article "
New 1913 Lockout Exhibition Opens in Dublin
." The article not only explores the Lockout's history and impact on Ireland and the city of Dublin, but also includes the following quote:

News about the exhibit also appears as part of RTE's
Century Ireland project
, which provides an online historical record to explore Irish life between 1912 and 1923.
The Journal
published
a series of photos
and archival material from the exhibit, with permission from the NLI. We're also thrilled to see positive feedback from the
National Library's Trip Advisor page
. One particularly helpful review was written on September 1, 2013 by reviewer Isabelle_Smyth from Dublin: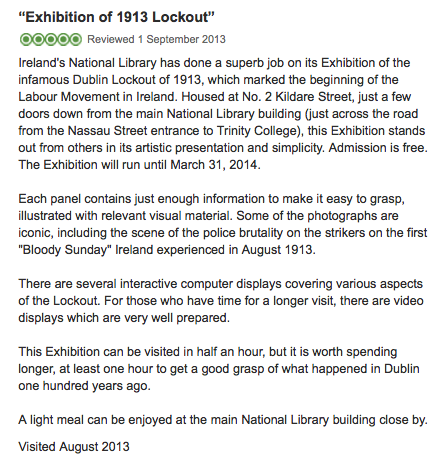 Thanks so much for that review, Isabelle!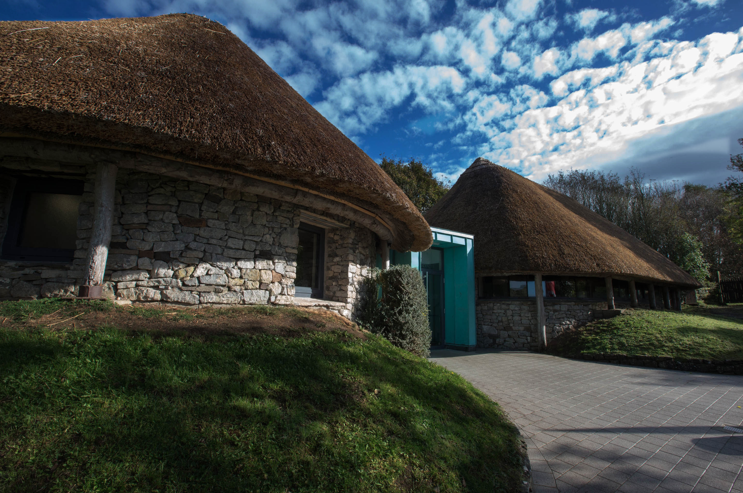 Meanwhile in Limerick, the
Lough Gur Heritage Centre
continues to offer great visitor experiences for tourists and has attracted a good deal of praise for the exhibits and the volunteer staff.
Trip Advisor
contains the following reviews: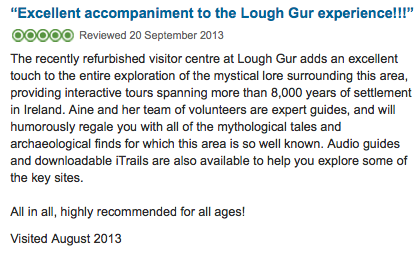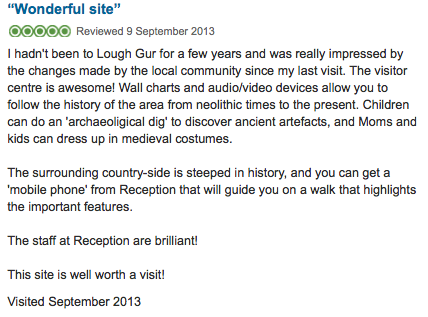 We're passionate about bringing history to life and reviews like the above really make our day! If you haven't had a chance to visit, Lough Gur is open to the public year-round, and more information is available at the
Lough Gur Heritage Centre website
. If you're interested in the 1913 Lockout, the exhibition runs through March 31st and you can find out more at the
Dublin Lockout microsite
.
Design your footer here as a part of your layout. You can also download footer templates from the Visual Composer Hub.