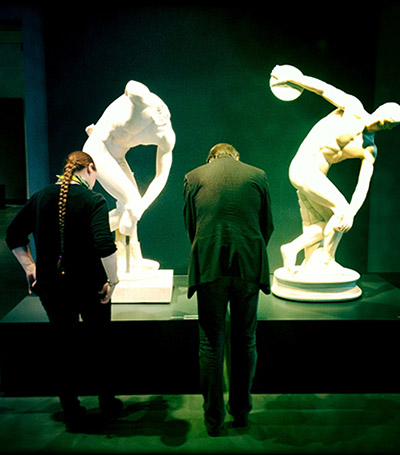 V-Must
The Virtual Museums Transnational Network (V-MusT) is a European Network of Excellence (FP7) project undertaken with researchers, designers, and university partners across the region to develop the role of technology in understanding the past.
As a network, V-MusT enables heritage professionals around the world to connect, collaborate and advance the development and use of virtual museums. The online community bridges multiple technological domains, museology, social and cognitive sciences and digital preservation. The goal is to improve the quality and lifecycle of virtual museums and to integrate a virtual element the museums of the 21st century.
Our involvement in cultural heritage projects is informed by our passion for utilising technology and design for immersive visitor experiences. Alongside colleagues across Europe, we at Noho are providing leadership in ongoing projects through the V-MusT network, particularly for the keystone project "Keys to Rome," which creates an engaging online narrative for exploring artefacts through a network of virtual museum experiences.