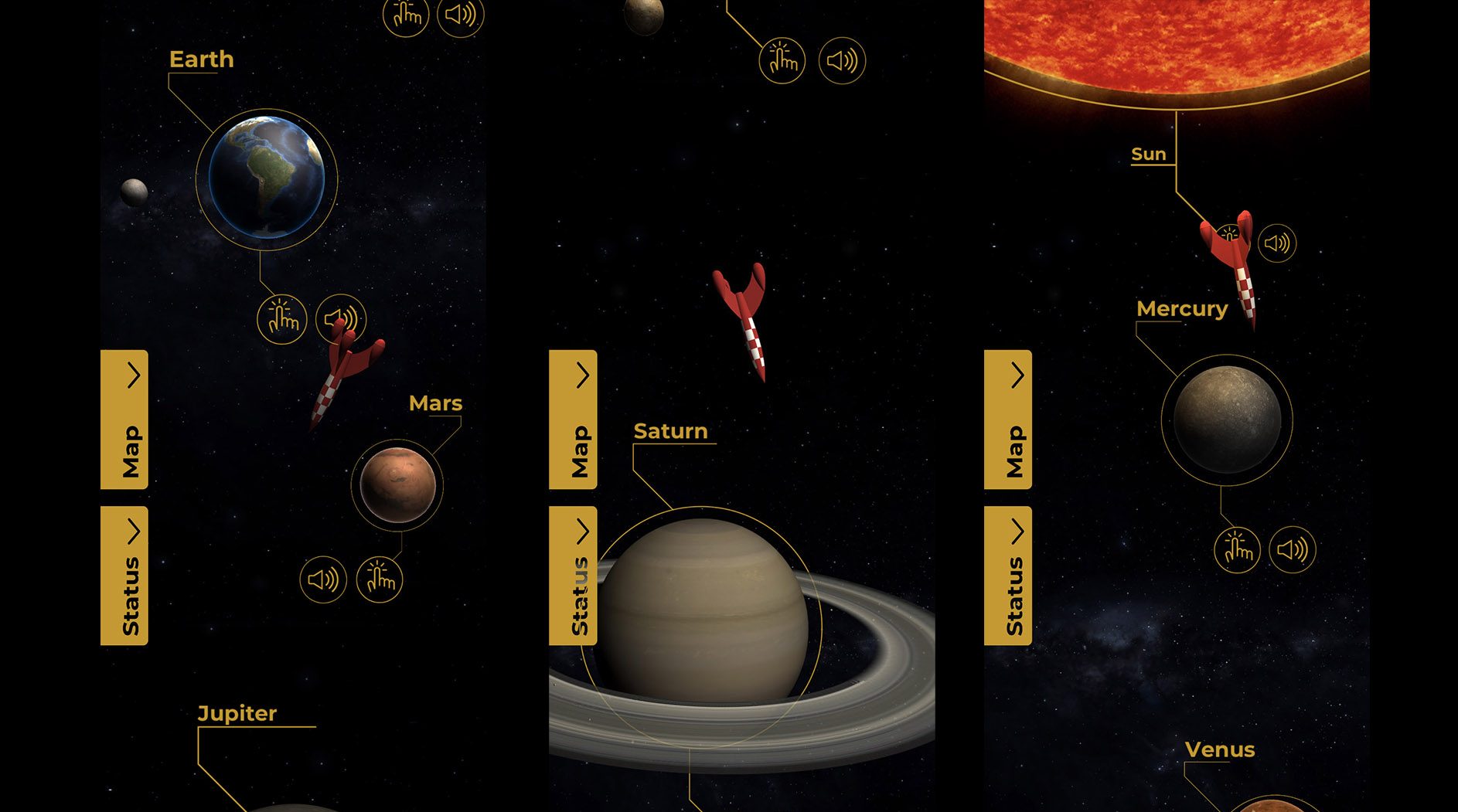 OM Solar Search App
Mid Ulster District Council commissioned us to create an interactive trail app for their OM Dark Sky experience in Davagh Forest Park. OM Solar Search lets you explore the planets of the Solar System along a wonderful forest trail located at the OM Dark Sky Park & Observatory in County Tyrone, Northern Ireland. As you wander along the trail, markers let you trigger amazing AR experiences of all the planets on your phone. Learn fascinating facts like how old Earth is and what Saturn's rings are made of.
Beginning at the observatory building, the further you walk along the trail, the further you travel into the galaxy! It starts with the Sun and finishes with Neptune.
Finally, at the end of the trail, you will reach a spectacular prehistoric monument called the Beaghmore Stones. No one knows for sure why our Neolithic ancestors built it. But it's thought that the monument's mysterious stone circles might be aligned to some galactic pattern in the night sky. A breathtaking 3D experience can tell you more by showing how the landscape surrounding the monument has evolved over time.
We partnered with Tandem in creating this experience and the app is part of a series of apps for Mid-Ulster District Council.