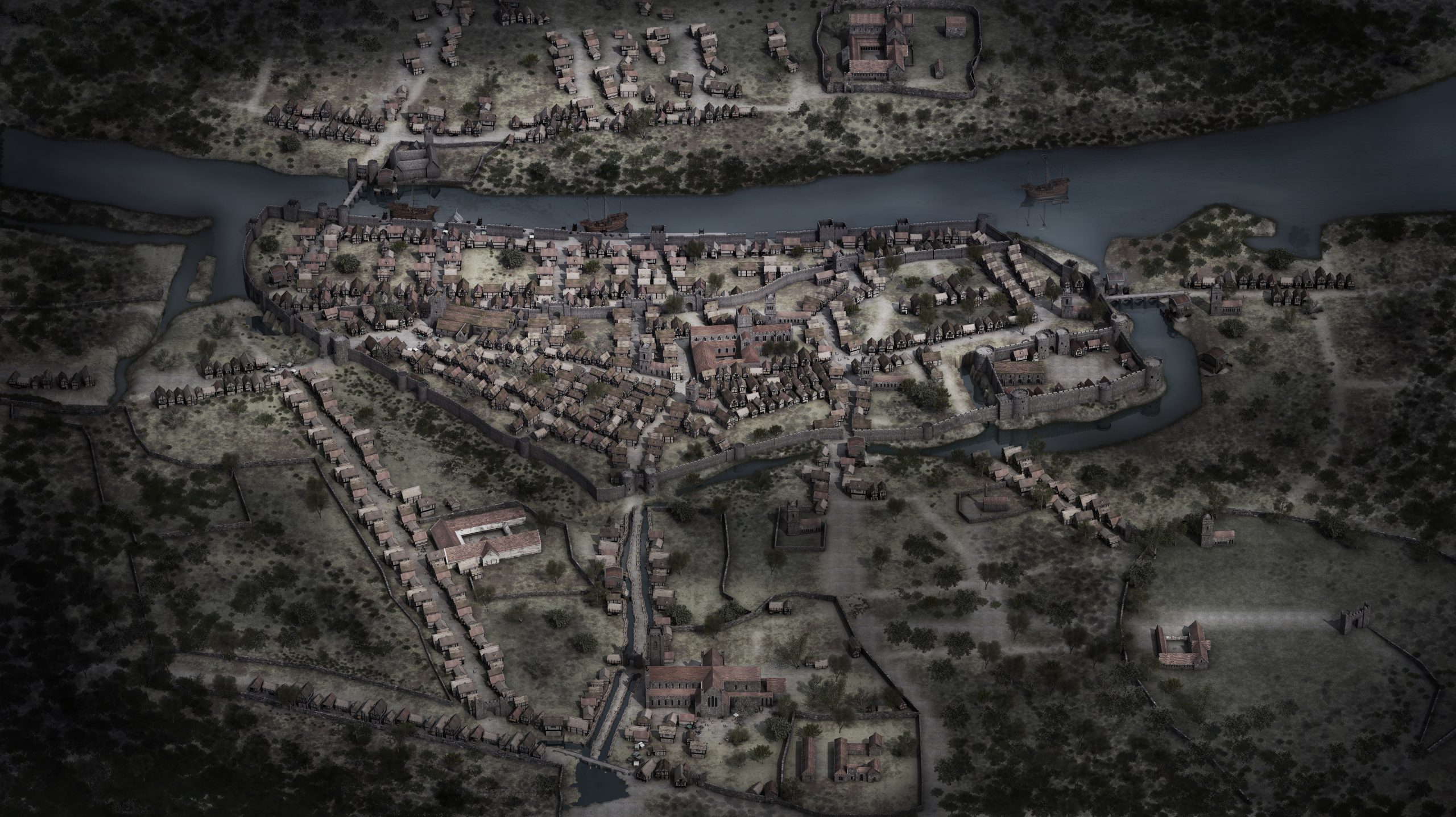 Dublinia – Viking & Medieval Dublin
Noho have forged a very close working relationship with Dublinia over the past 10 years. Dublinia are  partners in the Medieval Dublin Project and we have expanded on this great body of work, creating a variety of digital experiences.
We have created the entire online learning platform on the web which history teachers use within the classroom. It covers both primary and secondary curricula and features a timeline of Medieval Dublin, videos, quizzes and work-sheets for the classroom.
Within the exhibition we have produced many touchscreen applications that feature interactive maps, quizzes and games and cover all aspects of life in the medieval era. We also have numerous AV presentations throughout the exhibition that tell a host of different stories. From before-and-after visualisations to character vignettes of scribes, Vikings, historians and archaeologists, they all tell captivating stories to a diverse audience.
Our most recent work features a virtual tour around Medieval Dublin. This is a large curved projection using our real-time model of Dublin in 1500 rendered as a 180 degree view. This work features all the latest work we have been doing on the 1500 digital model including the new St Thomas Abbey model. It is an engaging tour of the city with a captivating story from a merchant who grew up in the medieval city.
Using the same real-time 3D model we have created some touchscreens that explore the city in 3D and have created AR and VR tours of the same.
We created the first heritage app in Dublin in 2009 as part of the Medieval Dublin digital project for DCC. The app Dublin Walls explored the Medieval walls of Dublin. It featured 15 hotspots with interpretive text and imagery for each site and also some before and after simulations of key sites, showing how Fishamble street might have looked in the Viking age or how Isolde's Tower was the first tower of the walled city that visitors to Dublin encountered from the river. It was a truly innovative project and another success for the Medieval Dublin Digital project as a whole.