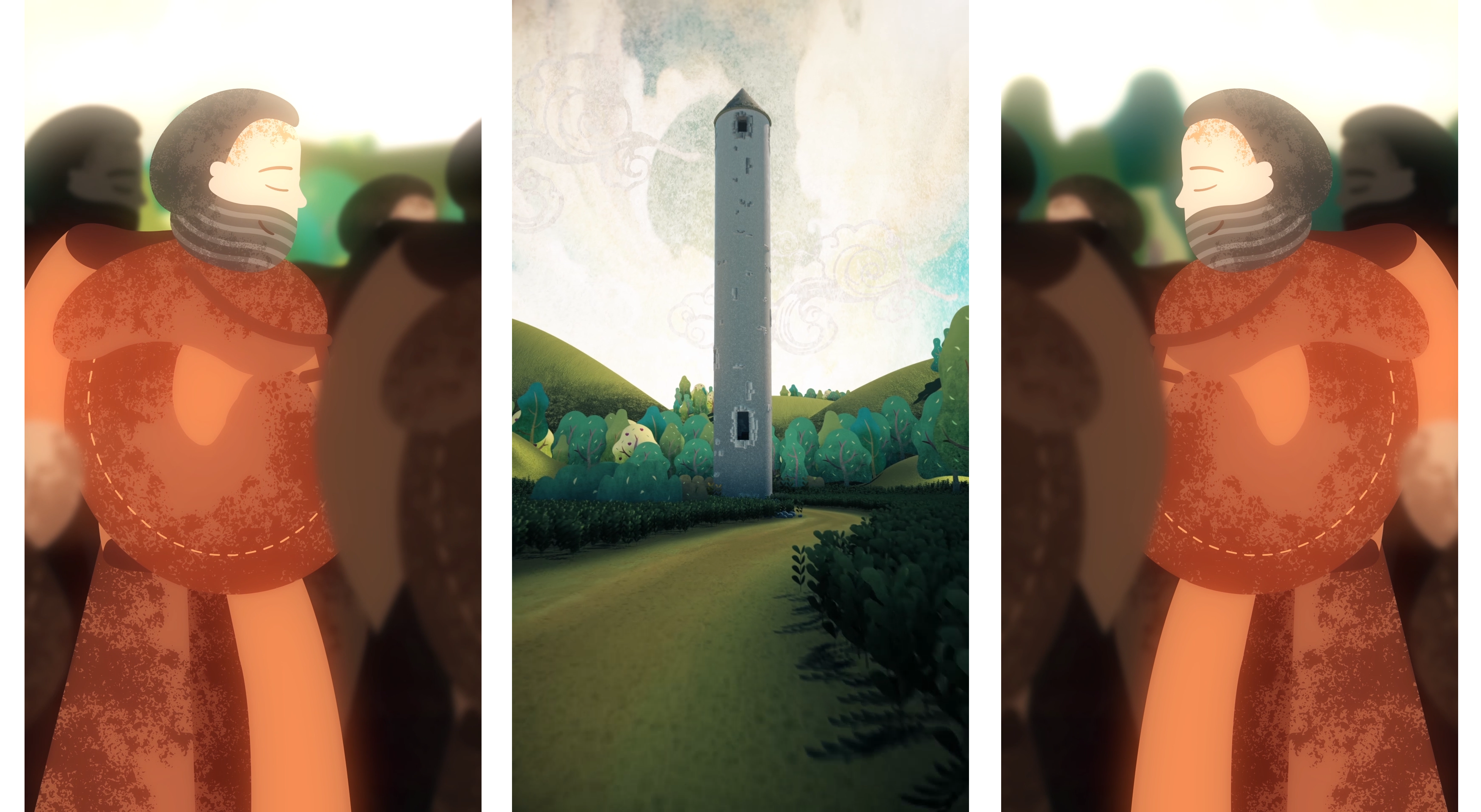 Clondalkin Round Tower
In 2017, Noho delivered interpretive copy, interactive touchscreens, soundscapes and a multiscreen animated film for the Round Tower Visitor Centre in the historic village of Clondalkin.
Working with Tandem Design, we wrote all copy for the exhibition; telling the story of the Tower in a creative, accessible and engaging way. This included a poetic interpretation of the story of the Vikings in Ireland and several evocative, character-driven pieces on village life and the perceptions of the Tower through time.
Audio work included production of a soundscape conjuring up a bustling Clondalkin market-place in Viking-era Dublin, complete with snippets of Old English and Old Norse dialogue, and a beautiful chant for the tranquil pre-Viking era of Clondalkin monastery.
We also produced several interactives for the project, including:
a touchscreen that allows users to compare archive maps of the area with modern day aerial photos, creating a fascinating view of the development of the area through time
an interactive focused on Viking coins that includes a 3D model of a specimen coin from a local hoard of Viking silver. Visitors learn more by rotating and zooming in on the coin, accessing detailed interpretation of its cryptic markings
a touchscreen detailing the Gaelic Revival that utilises a mixture of video, music, photos and illustrations to interpret the different aspects of the cultural movement
Noho also produced a multiscreen animated film, with both English and Irish voiceover, telling the story of Clondalkin from 833 AD through to the present day. Playing on three screens mounted to replicate the view from the windows of a round tower, this AV was both technically and creatively challenging.
We developed a signature graphic look for the animation, inspired by character illustrations created for the project, and worked closely with the hardware suppliers to ensure a seamless, immersive experience for visitors.