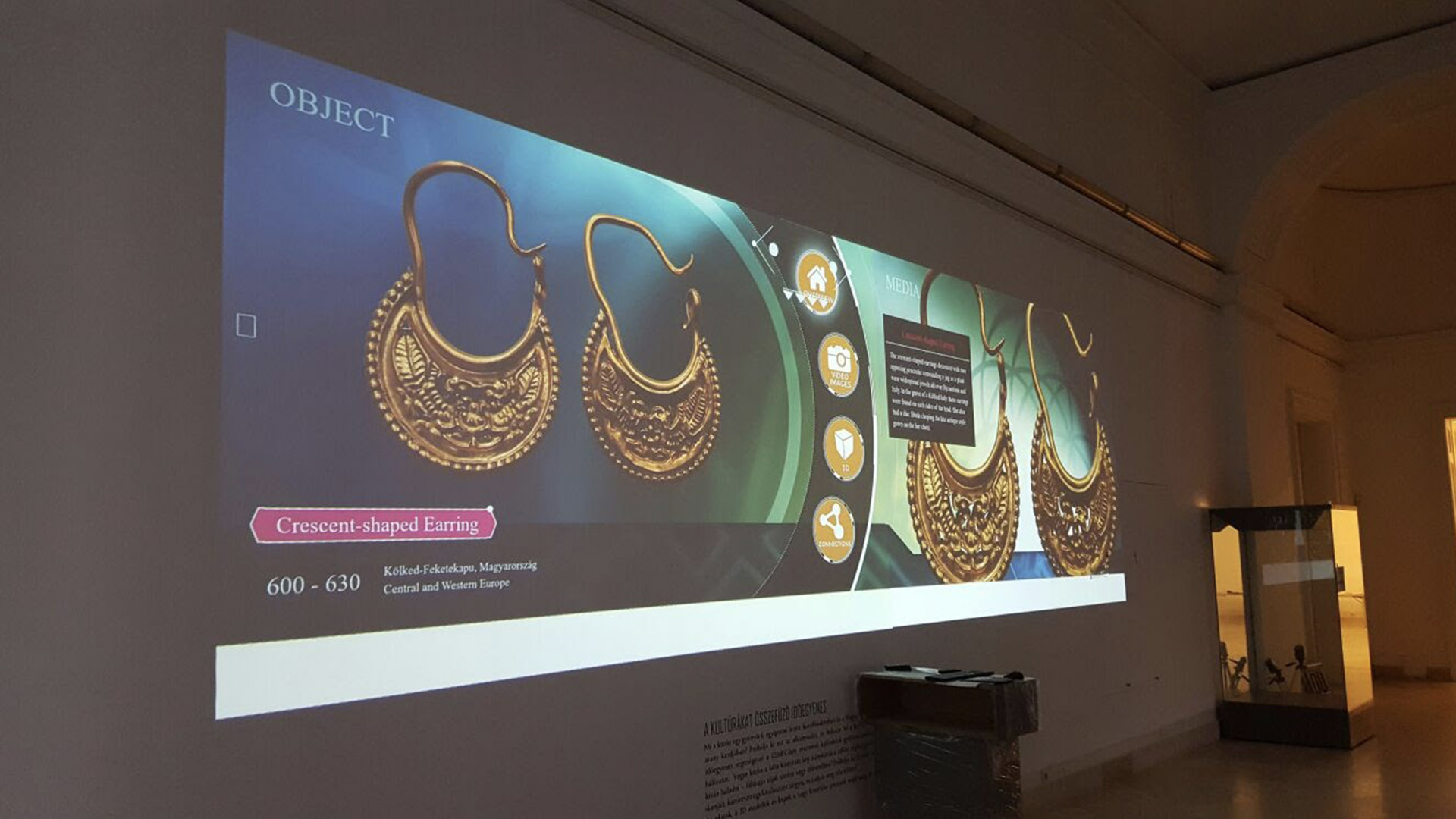 CEMEC
Connecting Early Medieval European Collections (CEMEC) is an EU-funded cooperation project that aimed to create a collaborative network, and a cost-effective business model, between eight European museum collections and six technical partners. Drawing on objects from participating museum collections, the project produced 'CROSSROADS', a travelling exhibition focusing on connectivity and cultural exchange during the Early Middle Ages (300 -1000) in Europe.
Noho were an important technical partner in this network and one of our primary roles in the project was to develop the 'Cross-Culture-Timeline' (CCT)application. This application enabled museum and online visitors to explore the rich cultural history and diversity of Early Medieval Europe. CCT connects to a database of 3D scanned objects, allowing users to take a closer look at objects in the exhibition and to learn more about the collections and history from their devices at home.
The 'CROSSROADS, Europe (300-1000)' exhibition focused on the Early Middle Ages in Europe. This period is often defined as 'the Dark Ages', however CROSSROADS shed new light on this misconception, presenting the period as a time of exchange, in objects, people and ideas.
CROSSROADS explored three main themes: connectivity, diversity and mobility. Using these themes, the exhibition showed the connections between different regional cultures in Europe and around the Mediterranean, from Ireland to Egypt and from Spain to Hungary and Greece. The exhibition used a range of technology including an interactive timeline, maps, and contextual reconstructions to illuminate this complex period for museum audiences.
The images to the right show the CCT in operation in Amsterdam, Athens, Bonn and also at a showcase in the National Museum of Ireland. We are currently working with the Allardpierson Museum to create 10 different CCTs for their 'Nile to Amstel' exhibition. Each CCT has different functionality and a customised manger to create content.