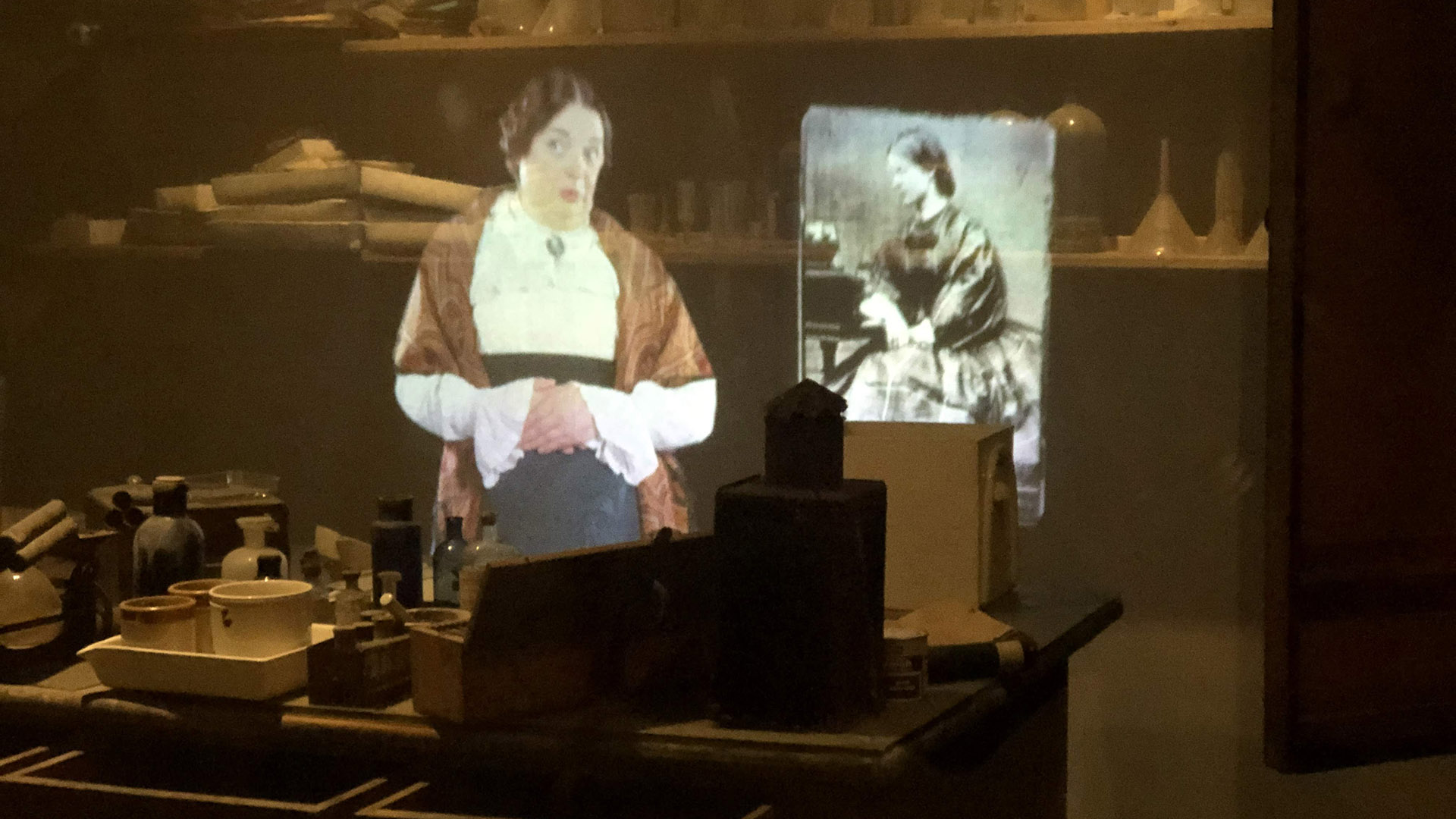 Birr Castle & Gardens
Birr Castle & Gardens wanted to re-invigorate their Science Galleries by enlivening certain areas and presenting different stories within three of the six galleries. We created some new films with the Birr Castle team that introduce visitors to the castle and gardens and shot a vignette of Mary Rosse in her famous darkroom.
Within the first Gallery we created some films that introduce the visitor to the wide range of offerings at Birr Castle. The introduction film features pieces to camera from Lord and Lady Rosse mixed with beautiful drone footage and stunning shots of the gardens during the bloom of late Spring. We also created a film specifically for the Gardens and one specifically about the scientific aspects of the family's history at Birr Castle.
Within the Science galleries on the first floor is the original darkroom of Mary Rosse, with all the original paraphernalia she needed to develop and create her photographs. Mary appears behind her desk and gives us an insight into her work and her amazing character and intelligence. We scripted, casted and shot the piece within our studio with a wonderful actor who breathes so much life into this important character in Birr's history, and indeed in Irish history.
We adapted some of the projection setup that was already in the Space gallery and enhanced it with another bigger projection that gives the visitor a sense of moving through the solar system.
By these films and minor adjustments to the space, and with a small budget and a tight time-frame, we made a considerable impact on the visitor experience at Birr. Visitors now have a much better appreciation of the science galleries and a clearer understanding of what is on offer at Birr Castle & Gardens.