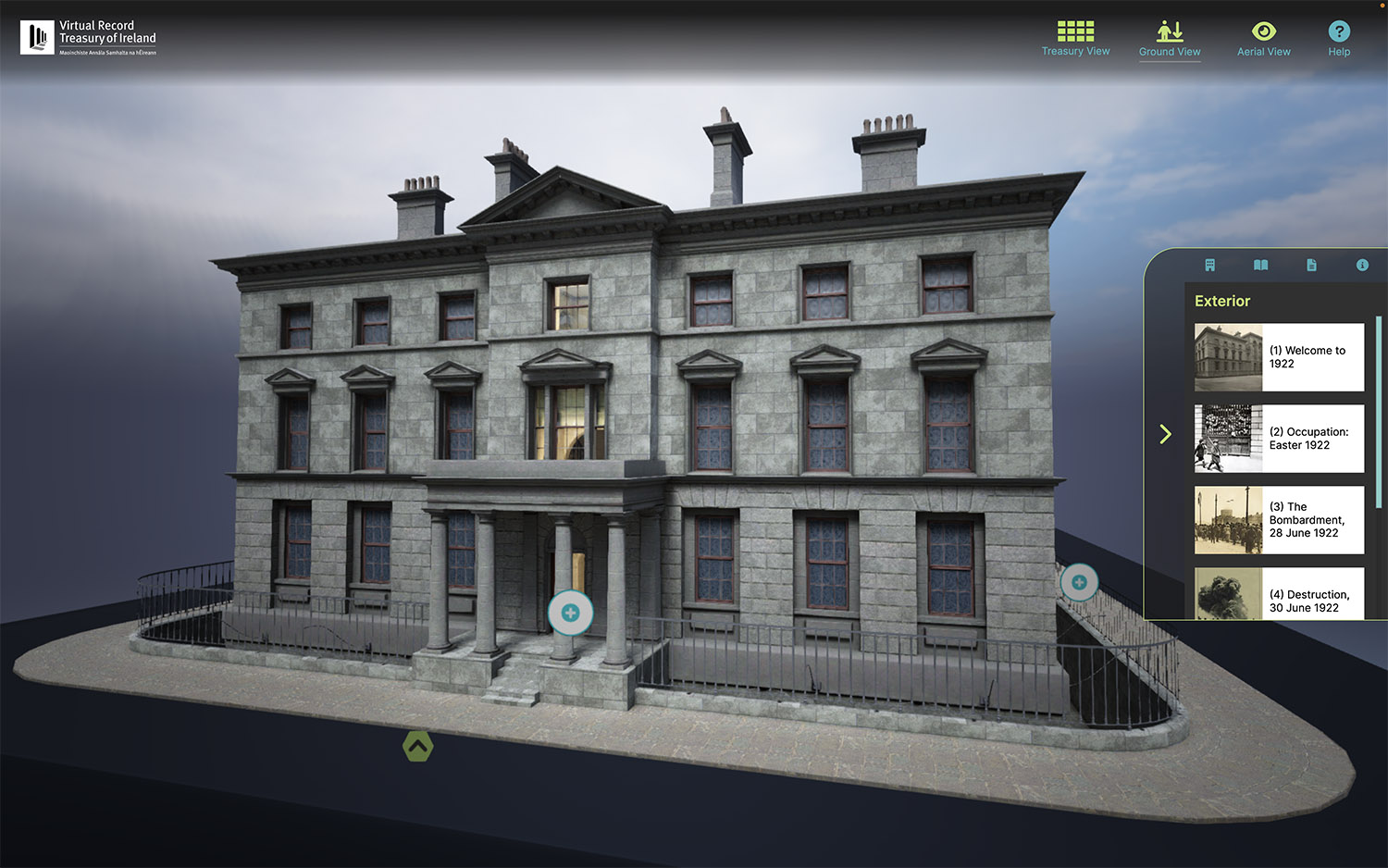 Beyond 2022 – Virtual Record Treasury
In December 2016, Noho were commissioned by Trinity College Dublin and the Beyond 2022 project to produce a project website, brand identity, two promotional videos and a detailed digital reconstruction of an iconic Irish building, The Public Record Office of Ireland at the Four Courts.
Destroyed by a massive re in 1922, Noho nonetheless created a digital model of the six-storey brick building from a series of old plans, elevations, cross-sections and two photographs of the interior. In order to experience the full sense of the scale of this extensive building, Noho also created a Virtual Reality version of the model, which allows users to roam through a vast space and retrieve a document from one of the shelves on the first floor.
Since then we have finnessed every aspect of the reconstruction including the reading room and staircase. We created a functioning 3D environment in which the user could query the digital archive and explore the documents within. The Virtual Record Treasury has grown from a custom-made touchscreen and VR application to a web-based application running from a browser. The visualisation and interactivity within the space is truly novel and awe-inspiring.
For further information, please see https://vrtour.virtualtreasury.ie/