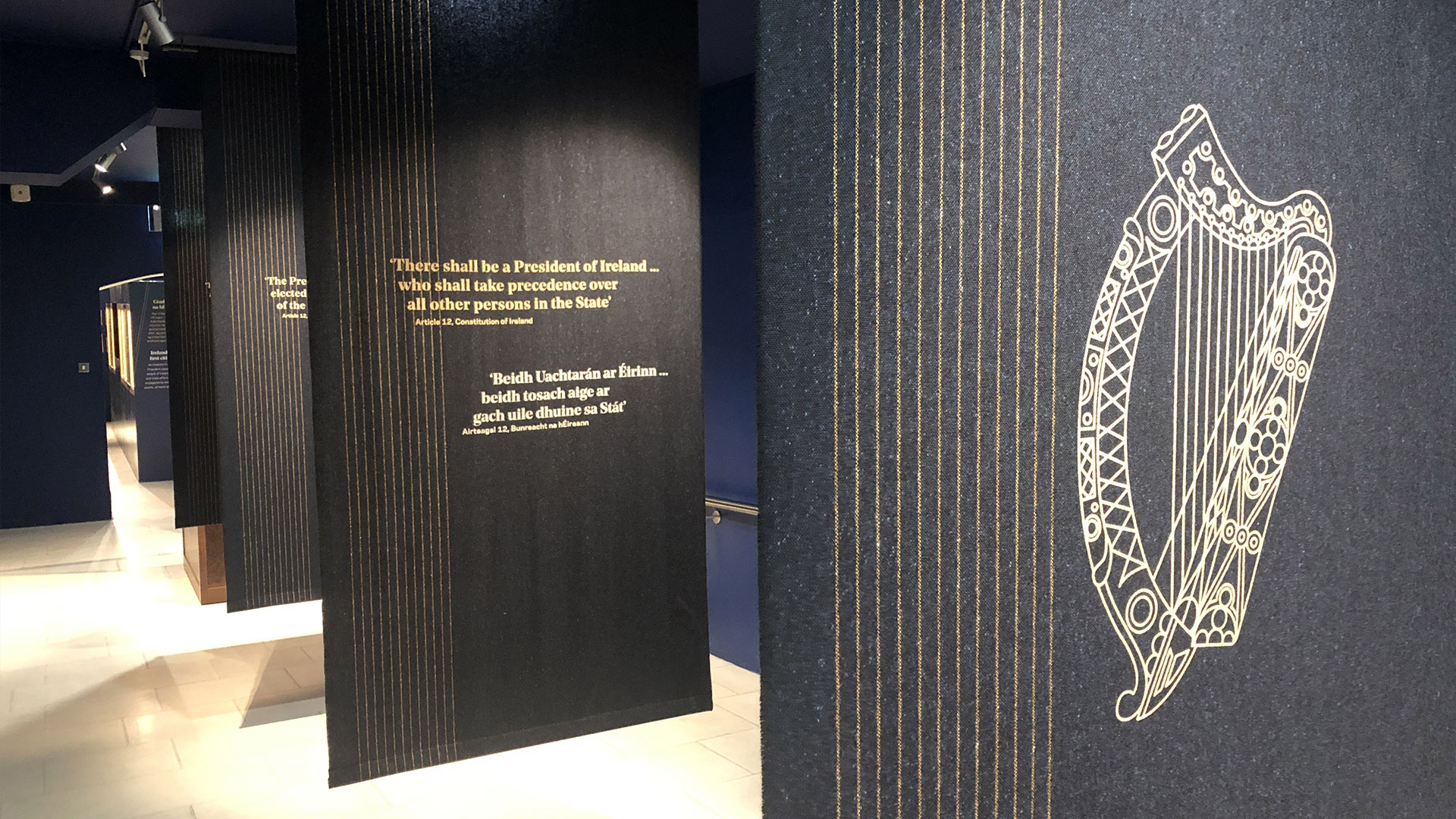 Áras an Uachtaráin
Noho partnered with Roji to design and create a fascinating exhibition in the lower floor of Áras an Uachtaráin. The exhibition tells the story of the presidency, the house and gardens, and the current and former presidents and their impact in Ireland and abroad. There are five key areas within the exhibition each with interactives, AVs and collections of objects and artefacts.
The first room informs the visitor on the rolls and functions of the presidency. It features custom design tweed drapes with inscriptions from the constitution and a display of the official presidential seal stamp. There is also a quiz on a touchscreen relating to the presidency.
The second room displays some of the multitude of gifts the president receives and also some photographs of important visits abroad and important visitors to the Áras. All of these and many more are tracked on a touchscreen application where visitors can explore in depth the impact our president has across the world.
The third room was a kitchen in days gone by and is now enlivened by the history of the house and gardens and the day to day running of the presidency. It features a large illustration on one wall, a documentary film of a day-in-the-life of the Áras and an interactive timeline of the building and Gardens over the 300 hundred years of development.
In the fourth room we learn about the previous presidents and visitors can try their public speaking skills with an interactive touchscreen on famous speeches of presidents over the years.
The final room shows objects relating to the current president and features a beautiful engaging film on the Áras. The film leaves the viewer in no doubt that this is our house, our president and our representative in the wider world.