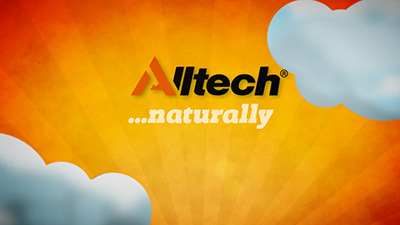 Alltech – series
Alltech is an agricultural products developer, specializing in animal nutrition and health; crop science; and food and beverage. Based in Kentucky, USA, Alltech works to provide innovative natural solutions for the food industry.
For over three years we have worked in partnership with production company Lotus Films to provide video animations for Alltech symposia presentations. These ambitious 3D animations have been crafted on short timeframes and to great success, focusing primarily on the future of food and farming, highlighting innovation and natural nutritional solutions as key to addressing the global food crisis. In addition to these informational and engaging presentation animations, we have also recently developed an additional short film animation for their website.
This partnership with Lotus Films was an exciting opportunity to work with an innovative company to craft a unique and engaging corporate narrative.