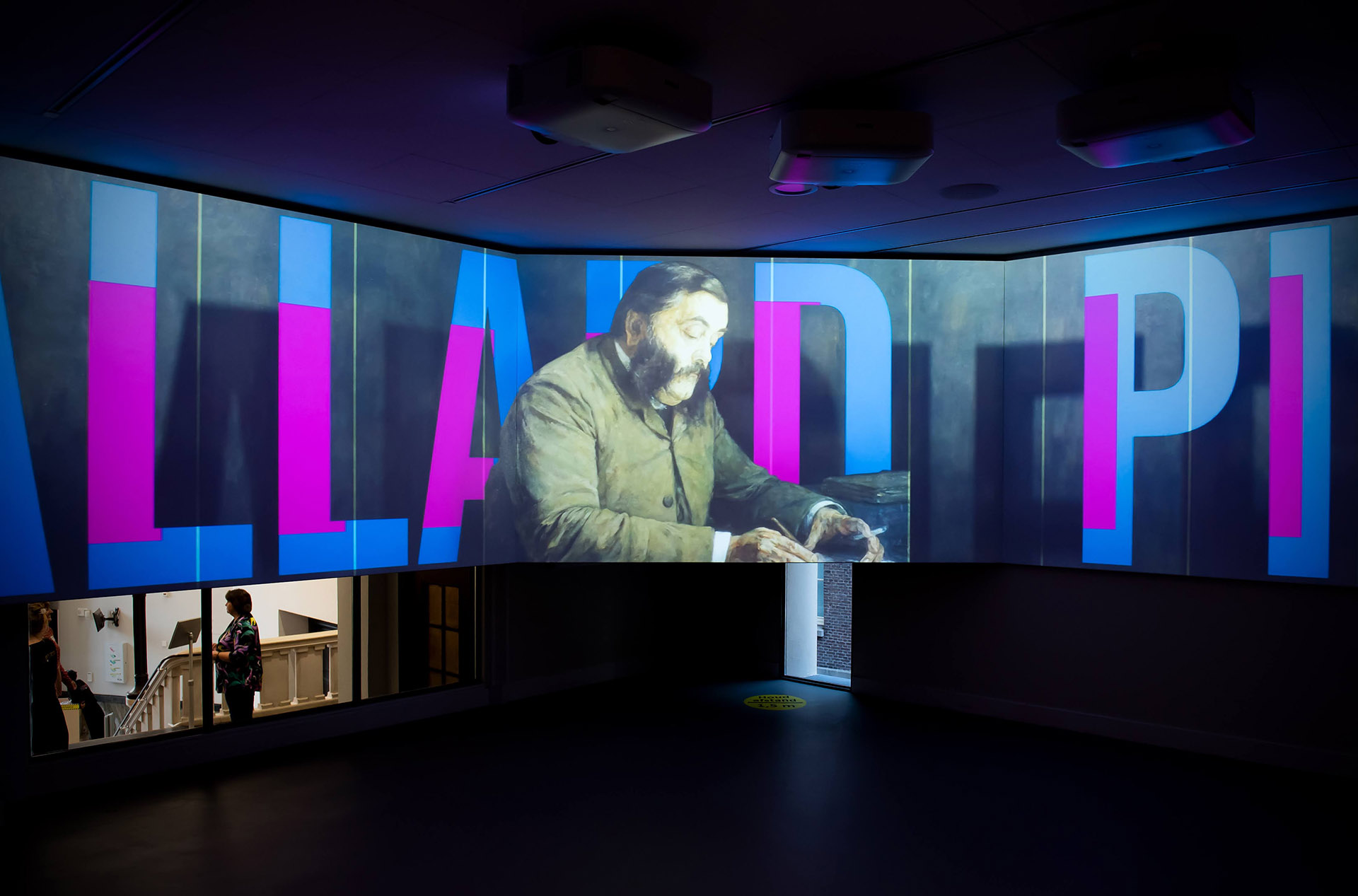 Allardpierson – Nile to Amstel
The Allardpierson Museum underwent a massive refurbishment that reconfigured the entire building and all the collections within. The Nile to Amstel exhibition brings the visitor through 10,000 years of cultural history. From the merchants of Assyria to the theatre makers of the creative city of Amsterdam. The objects they left behind tell their story.
Within the exhibition is an introduction area with a large AV presentation and some touchscreens that highlight some objects from each collection. We design concept for the introduction film and touchscreens featured an animated river that flows between different periods and geography, uniting the collections as one culture merges into the next. The Introduction film was a super-wide projection using three projectors. THe touchscreen application was built in Unity and featured scanned 3D objects from the collection.
Each collection in the museum has an interactive timeline that visualises the temporal and geographic aspect of the collection. Users can use the map and timeline to tap into extra information and stories on different objects and, in some cases, explore them in 3D. The  timeline application was built on our Cross Culture system which is a CMS for creating interactive timelines and other applications for cultural heritage. The system has been co-designed with the Alllardpierson from over seven years of design, development and innovation.