Design your header here as a part of your layout. You can also download header templates from the Visual Composer Hub.
Note: Thanks to Sheila Dooley, Curator and Education Officer at Dublinia, who wrote this post. Sheila is an archaeologist by background, and in her role as curator at Dublinia is in charge of creating authentic and compelling exhibits about Dublin's Medieval and Viking history. We asked Sheila to send us a quick "blurb" about the recent Battle of Clontarf video produced by Noho, and she came back with this excellent blog post about using technology to interpret the past. Enjoy!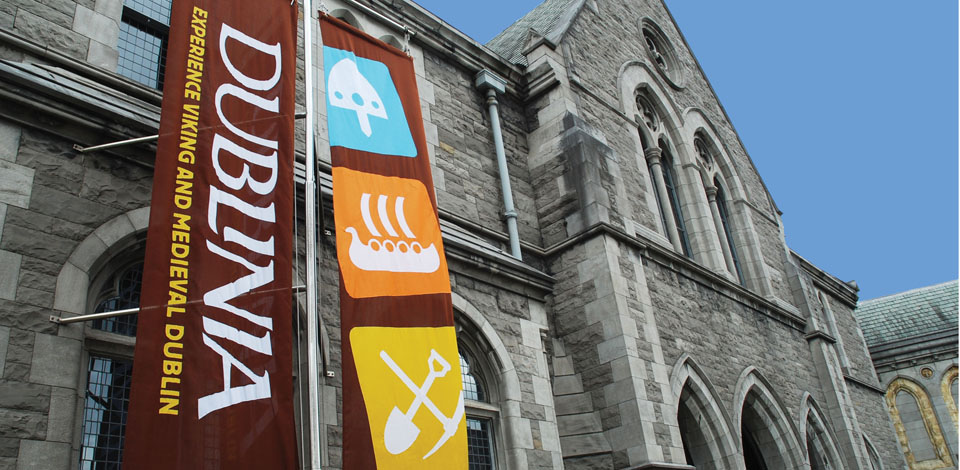 At Dublinia we celebrated the commemoration of the Battle of Clontarf in 1014 by adding a new section on to our Viking exhibition called 'The Battle for Dublin and the Decline of Viking Power'. The trickiest part of this 'decline' was how to present the Battle of Clontarf itself and tease out the later legend from historical truth. To be honest, some stories about the battle are downright ridiculous (one Viking saga wrote how Brian Borús arm miraculously grew back after it had been chopped off by a Viking) but some are curiously possible. One of these stories involved our very own Viking king of Dublin, Sitric Silkbeard. He had not taken part in the battle and instead was stationed with an army at Dublin ready to defend it from attack. But the story grew legs. One report stated Sitric
saw
the battle happening from Dublin. I had little faith in this believing Sitric would have needed a decent pair of early Viking glasses to have seen anything of the sort. We believed an audio visual would be necessary to show our largely overseas audiences where exactly Clontarf was in relation to the Viking settlement in Dublin. So we asked Noho around for coffee. Unsurprisingly, they knew all about the battle and its legends. They had already created fantastic landscapes of Medieval Dublin that are proudly dotted around Dublinia's current exhibitions.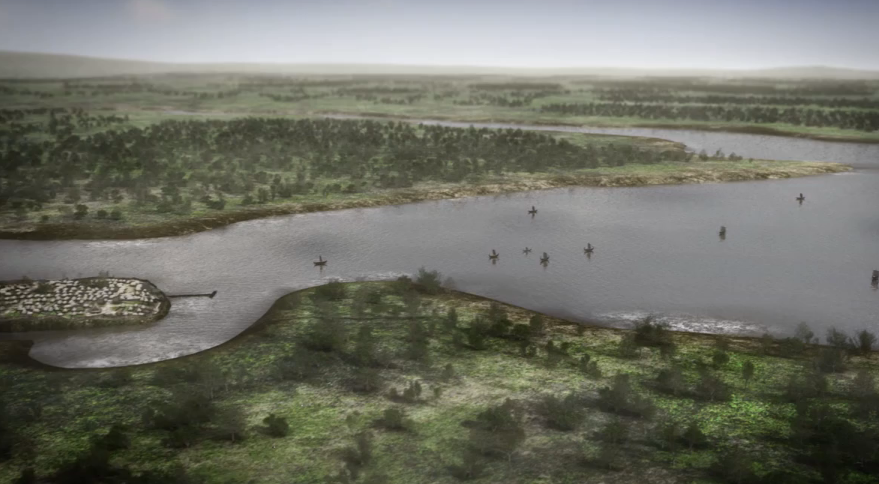 The excitement at seeing the map take shape was, to say the least, emotional. Admittedly I was originally obsessed with the trees dotted around the landscape (tiny and beautifully detailed) but seeing the living settlement, it's tiny compacted houses, it's wooden colours, smoke rising from the buildings and its position in Dublin bay 1000 years ago was breathtaking.
(Check out this video on the making of the map behind the story!)
The map was constructed using accurate geographical contour maps and archaeological evidence to create a real depiction of the settlement. It showed the layout of the water along the quayside of Dublin along Woodquay. Now, 1000 years later, we can walk this stretch of the quayside and sense where traders off-loaded their cargo or fishermen sold their goods on Fishamble St. What was more, the presentation provided more evidence about Sitric's eyesight. Realistically, he would not have seen the battle, but most certainly would have seen the movement of his allies in their Viking ships congregate in Dublin bay and move towards the north and the battle site. This was historical theory being challenged. In 3D!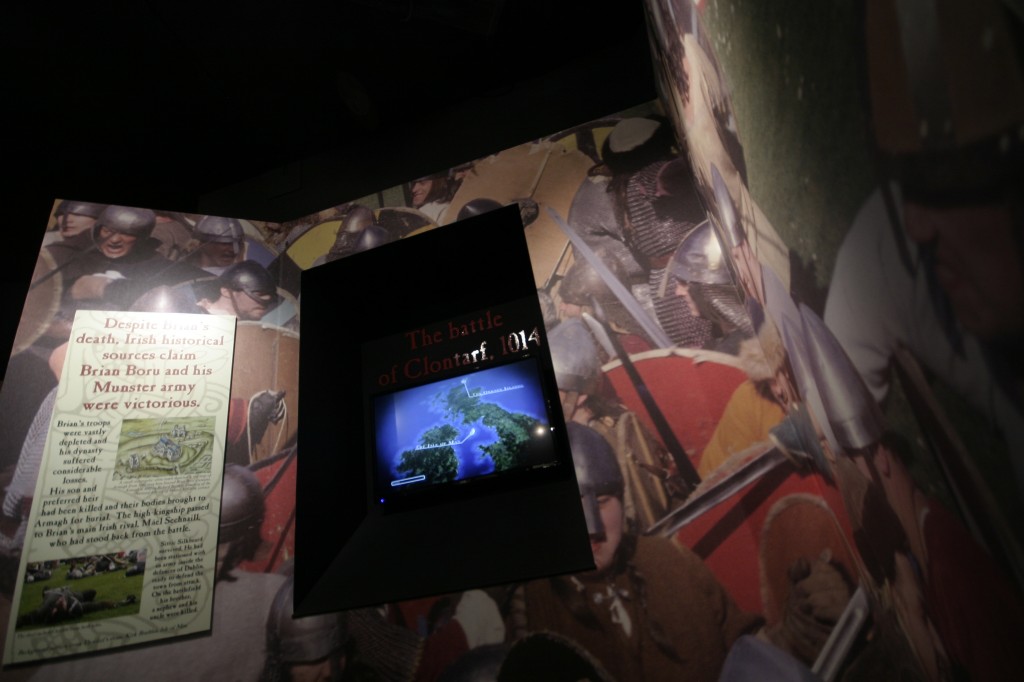 Note: Head to Dublinia to check out the videos on the Battle of Clontarf!
Design your footer here as a part of your layout. You can also download footer templates from the Visual Composer Hub.