Design your header here as a part of your layout. You can also download header templates from the Visual Composer Hub.
The renovated and refurbished
Lough Gur Visitor Centre
opened this month, exploring the long and varied history of the region surrounding this famous Irish lake. Working with
Tandem Design
, our task was to create a series of narrations and display interfaces to explore the 6,000 years of human habitation in the area, and the rich archaeological sites which make this spot in County Limerick such a compelling place both for tourists and for exploration of Irish folklore.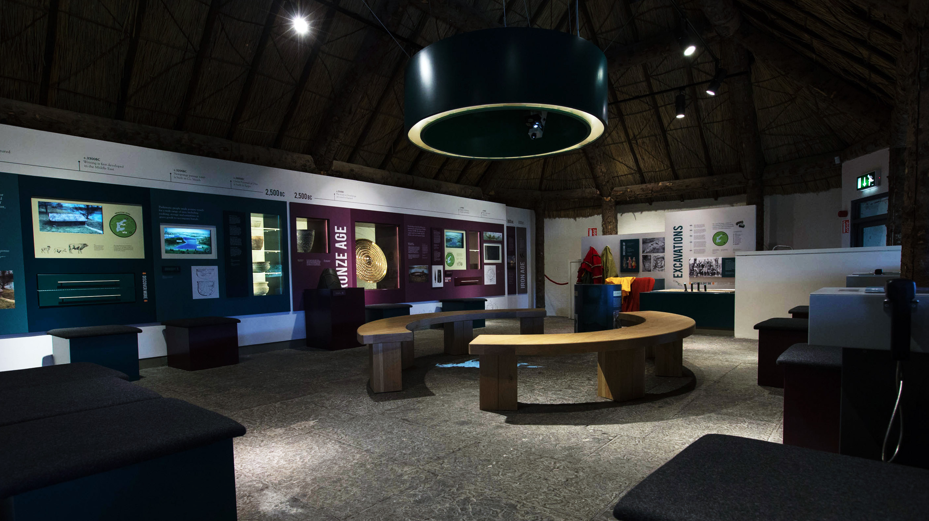 Our main involvement in the project was in creating a series of 3D animated reconstructions of the region. These were featured both in looping video displays and in interactive touchscreens. The animations demonstrated the changing landscape around the Lough and the various archaeological hotspots, including crannogs, stone age houses, and ring forts, and the largest stone circle in Ireland. We also created folklore videos to give voice to the rich oral history of the Lough and its inhabitants throughout the ages. As with our other cultural heritage projects, our work on the Lough Gur exhibit involved a considerable amount of historical research and collaboration with local experts. Both in the CG models and in the scriptwriting, we concentrated our efforts on bringing the past to life and engaging with the visitor. In creating the models and crafting the user experience, we are happy to have worked with Tandem Design to create dynamic and interactive ways to explore this area's history.
Design your footer here as a part of your layout. You can also download footer templates from the Visual Composer Hub.