Design your header here as a part of your layout. You can also download header templates from the Visual Composer Hub.
When not busy with Noho projects, our lead graphics and web designer, Dara Smith, puts his talents to work through combined music and visualisations with his electronic band,
Lakker
. Their most recent project, "Thermohaline," is currently on display on the
NPR.org music website
in the US, posted under the headline "The Dublin-based electronic duo Lakker's video for the song "Thermohaline" is haunting and hypnotic, an endless string of strangely pulsating imagery." This notable imagery was created by Dara, with assistance from the Noho Render farm to handle the 11,000 frames in HD (all accomplished outside of normal working hours, we've been assured). Dara also drew on his work in projections (used, for example in the
Art Park Projection project
) and interactive work to use the program Derivatives Touchdesigner for an Audio/Video live show. The two musicians perform in front of a visual projection, offering a bold accompaniment to their musical performance. Their live tour is taking them to Paris this weekend, with shows also scheduled in London, Berlin, Italy, and Poland.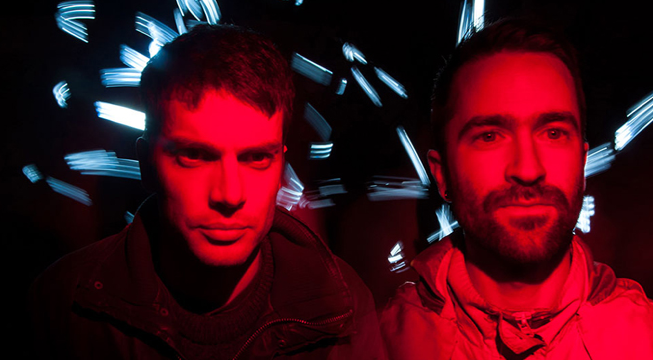 In addition to receiving NPR fame, a video of their AV performance was featured on the Touchdesigner website:
http://www.derivative.ca/events/2014/Lakker/
​ We're enormously pleased when members of our team show off their talents in alternate venues like this. Best of luck in Paris, and enjoy your USA internet fame, Lakker!
Design your footer here as a part of your layout. You can also download footer templates from the Visual Composer Hub.