Old Abbey Theatre gets a new life
We've recently been working with King's College London historian Dr. Hugh Denard, Trinity College and the Trinity Long Room Hub on a fantastic project to bring one of Ireland's first cultural spaces back to life. The Abbey Theatre, 1904 involves digitally reconstructing Dublin's original Abbey Theatre as it was on its opening night, 27th December 1904.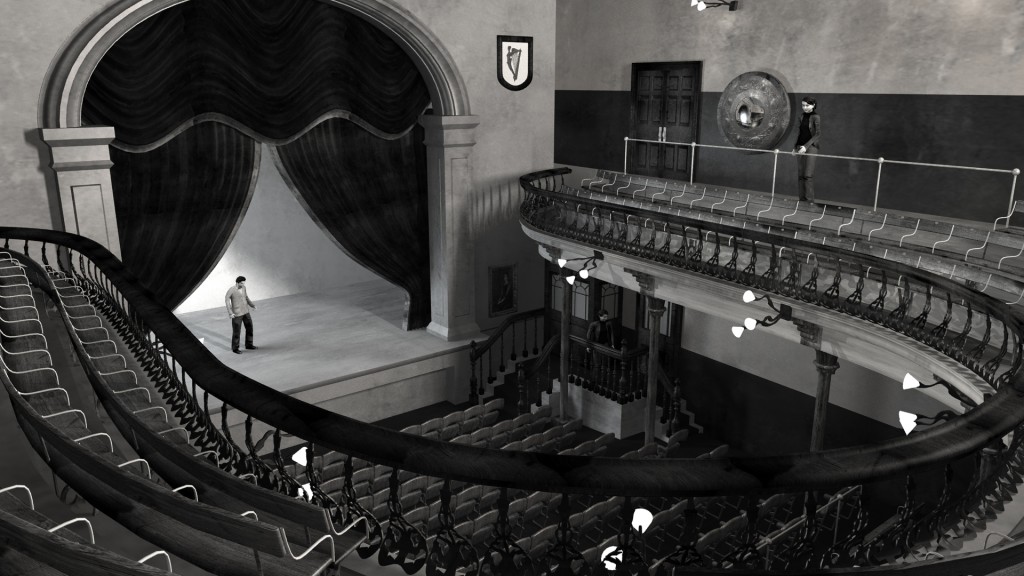 Hugh has done amazing work researching and interpreting materials – from archival photos, fire insurance maps and ticket envelopes to physical remnants of the theatre scattered across the gardens of Dublin – and documented the whole project over on the Abbey Theatre, 1904 blog.
Working closely with Hugh, Niall constructed the space in 3D and blogged his progress too. The end result provides a unique view of the original Abbey Theatre as it would have existed at the height of the Irish Literary Revival – a place intimately known by Synge, O'Casey, Yeats, Lady Gregory and many others.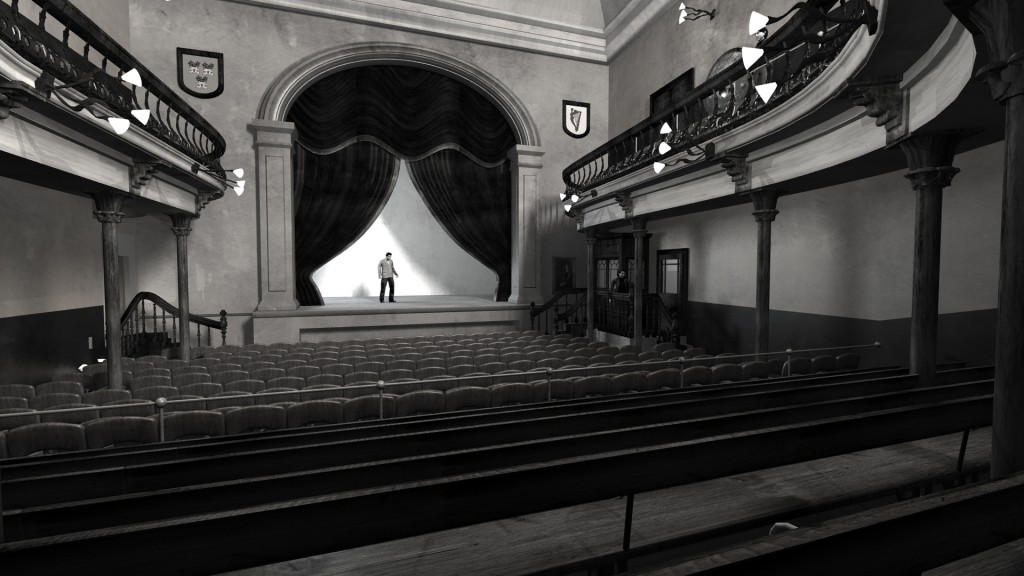 The project launches tomorrow night (April 15th) at 7pm in the Samuel Beckett Theatre in Trinity College. Along with a presentation of the model, a group of young artists and performers will stage a live mixed-media event responding to the 1907 "Playboy of the Western World" riots.
Tickets are available, you can purchase them by clicking here.