Design your header here as a part of your layout. You can also download header templates from the Visual Composer Hub.
Sir Richard Arkwright is coming to life! After all the work of researching, scriptwriting, script approvals, and re-writing, this week we finally had a living, breathing
Sir Richard Arkwright
in the Noho studio. Decked out splendidly in his wig and waistcoat, he was larger than life, as if he'd just stepped out of the famous Joseph Wright painting to invite us into his Cromford Mill.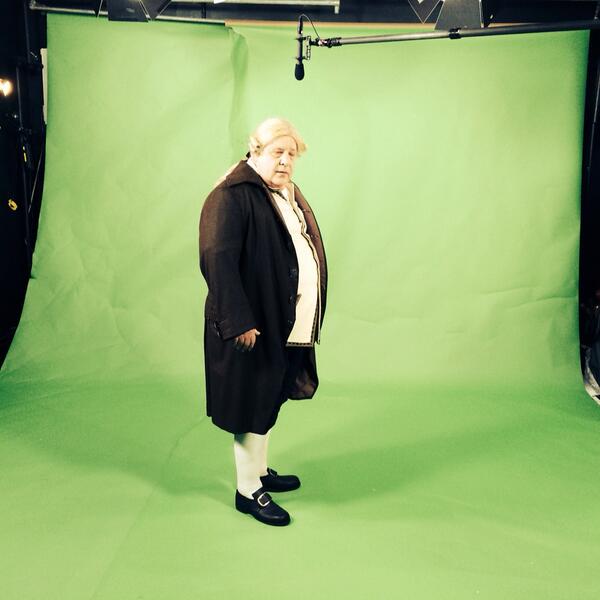 We first
announced this project
at the end of last year, and since then we've been working steadily away. We're producing videos, multiple touchscreen displays, and an additional image slideshow for a new heritage centre at Cromford Mills. The centre will provide a gateway to the Derwent Valley, an historic UNESCO World Heritage Site in the heart of Derbyshire. This week's work involved shooting an extended character vignette starring the 'father of the factory system' himself, Sir Richard Arkwright. When the piece is finished, our fabulous Arkwright (played for this video by actor
Sebastian Abineri
) will appear in one of the empty mill buildings in Cromford : the site of Arkwright's first cotton spinning mill. Before that however, our graphics and animation team have much to do – they'll soon get to work replacing the green screen with images of a working textile factory, with the spinning wheels and roar of machinery as a backdrop.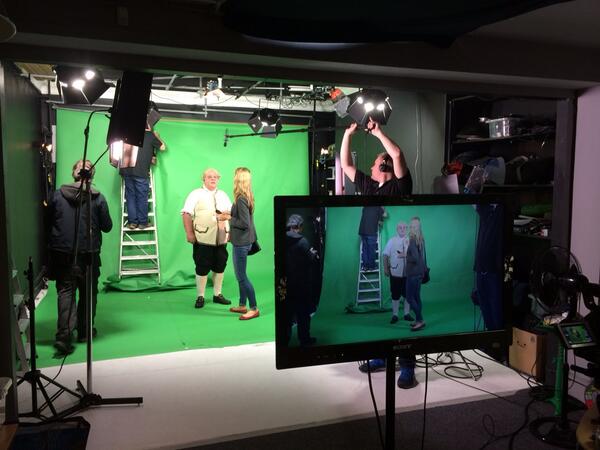 This video specifically has given us rich material for shaping a complex and compelling narrative, told in the first person. As in similar projects (such as the
"Author" film for Dublinia
), it's a challenging task but one we're passionate about – to dig into the life and mentality of a real historical character and illustrate a chain of events through their eyes. Check back for more updates from Cromford and Sir Richard Arkwright in the near future!
Design your footer here as a part of your layout. You can also download footer templates from the Visual Composer Hub.