Design your header here as a part of your layout. You can also download header templates from the Visual Composer Hub.
Towards the end of 2013 we took on a project to provide AV and interactive content for an exhibition celebrating the 400
th
anniversary of the establishment of the Port of Belfast.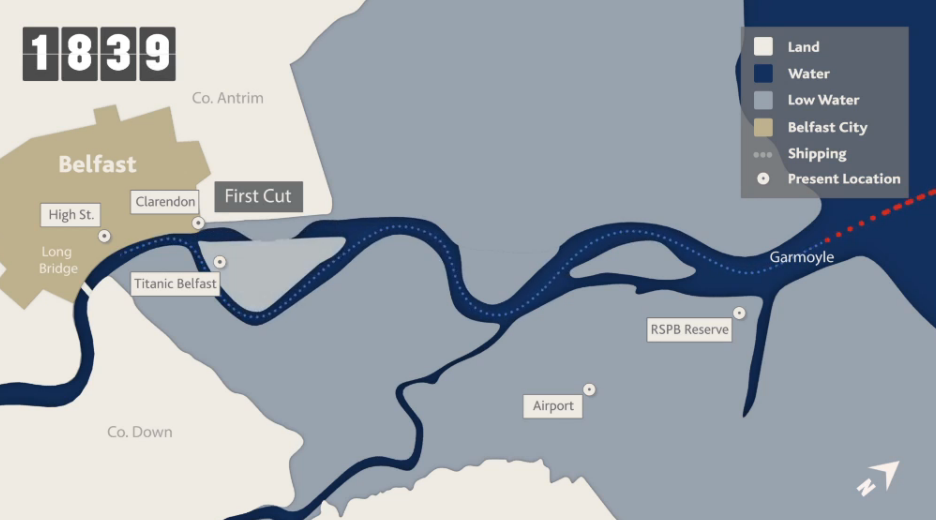 Commissioned by the
Belfast Harbour Commissioners
, the exhibition was installed in the "Heritage Room" on the ground floor of their historic buildings. Working closely with
Tandem Design
, we created several audio-visual displays and interactive touchscreens that explore the construction of the Harbour and the history of this venerable institution. To illustrate the cutting of the Victoria Channel and the land reclamation process for the Sydenham airport, we created two simple, stylized animations that explain the massive scale of those historic projects. We utilised historical documents and maps to illustrate the work of deepening the channel and building up the land to optimise infrastructure and shipping capacity in the port.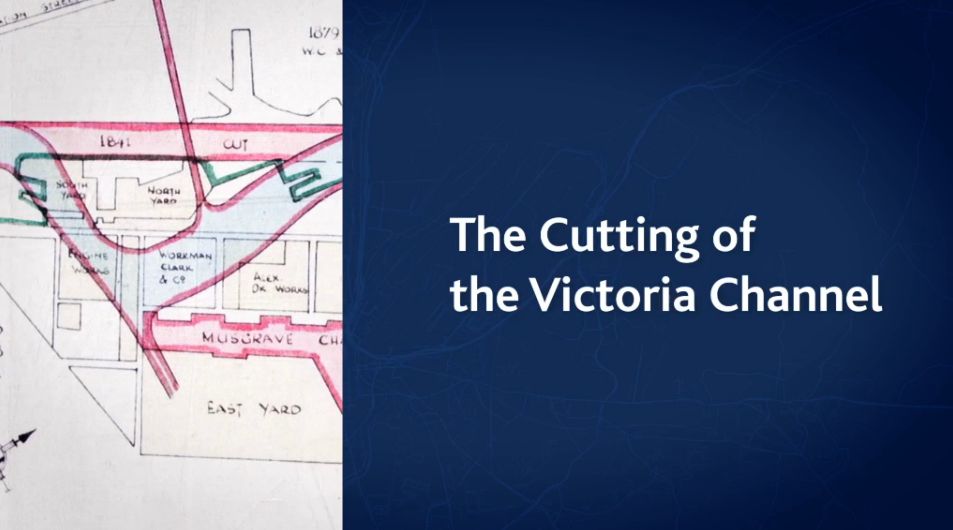 For a glimpse of the bustling modern port, a time-lapse projection shows the harbor in its context in Belfast, demonstrating its central role in the modern character of the city. To follow up on these displays, a simple interactive "I never knew that!" touchscreen includes a simple set of quiz questions with interesting facts about the Belfast Harbour and related history. Another focus of the Commissioner's office is their art collection. We created a touch screen interface for the BHC's Heritage Room which allows visitors to explore the collection of over 120 pieces of art. Our design interface invites the viewer to explore items in depth according to interest, cataloging portraits of the Chairmen of the Harbour Commission, paintings of ships at sea and a collection of statues. The Commissioners are justifiably proud of headquarters and its long history. To this purpose, a final touch screen display celebrates the stained glass windows at the Harbour Office, allowing visitors to interact with the old and new windows illuminating the Commission's history. UTV covered the opening of the new exhibit, including a demonstration of the interactive features. You can watch that here: The exhibit is part of the ongoing cultural heritage development at the Belfast Harbour, including the
SS Nomadic
and the
Titanic
Museum. It is open to the public by appointment, so make sure you stop by to visit if you're in the neighborhood.
Design your footer here as a part of your layout. You can also download footer templates from the Visual Composer Hub.